Bringing minerals to Madrid. Another succesfull show behind us!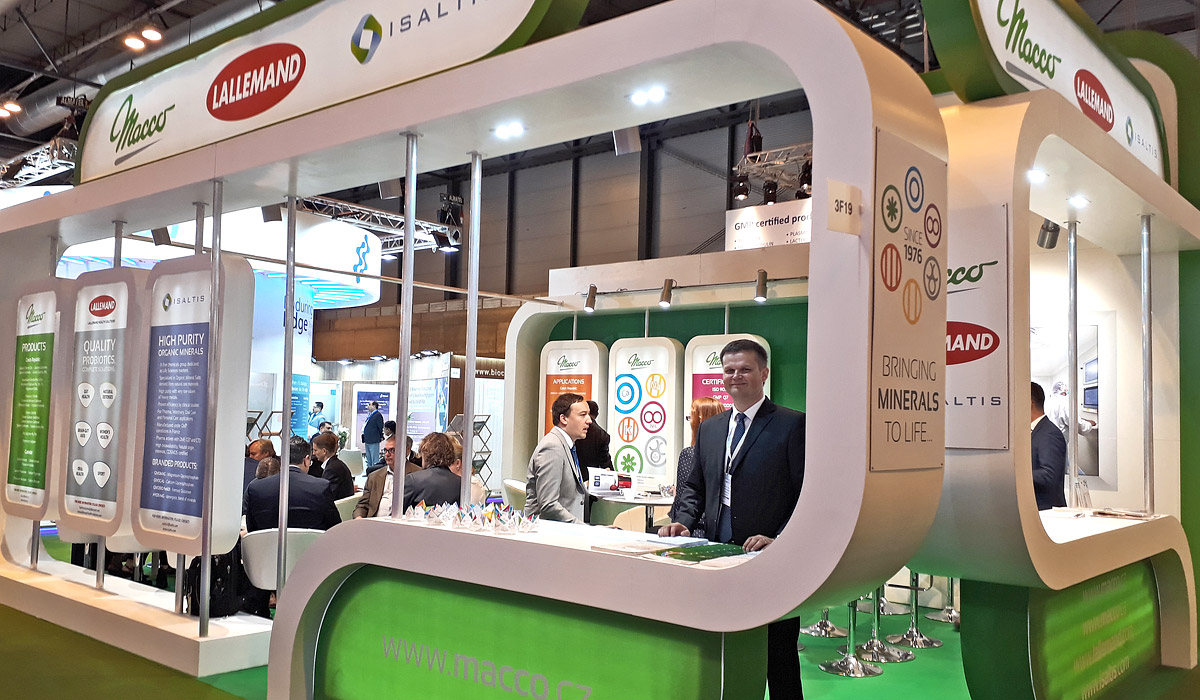 A long-awaited event of the year is succesfully behind us.
For us, the traditional presence at the European fair CPhI, which took place in Madrid on 9th - 11th October 2018, means an exclusive opportunity to strentgten the relationships with our long-standing clients as well as to extend the relationship with new, potencial clients. This year's CPhI was for us particularly exceptional as we had, for the very first time, an opportunity to present our company side by side of a French company
Isaltis
we recently acquired.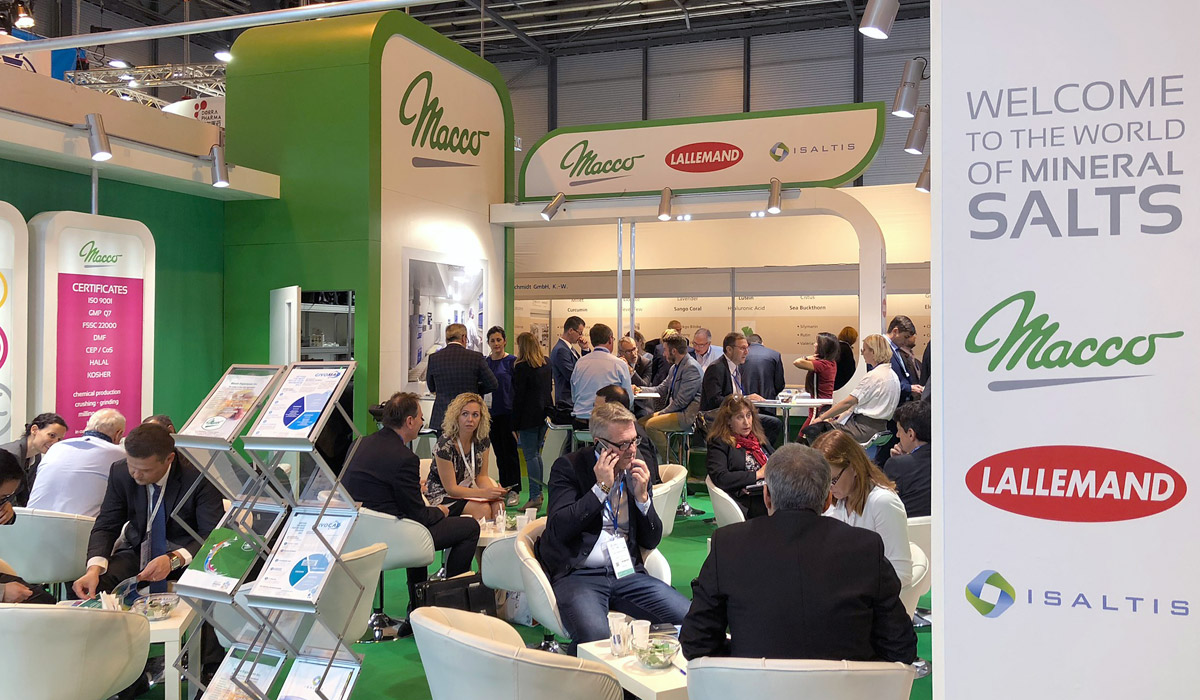 Since we again also shared our stand with our allied companies -
Macco Organiques Inc.
and
Lallemand
, the size and the modern design of our stand was adjusted. Not only our visitors but also the passing-by were interested with our fresh and original attraction we placed in our stand: a folding paper game containing various questions related to Macco.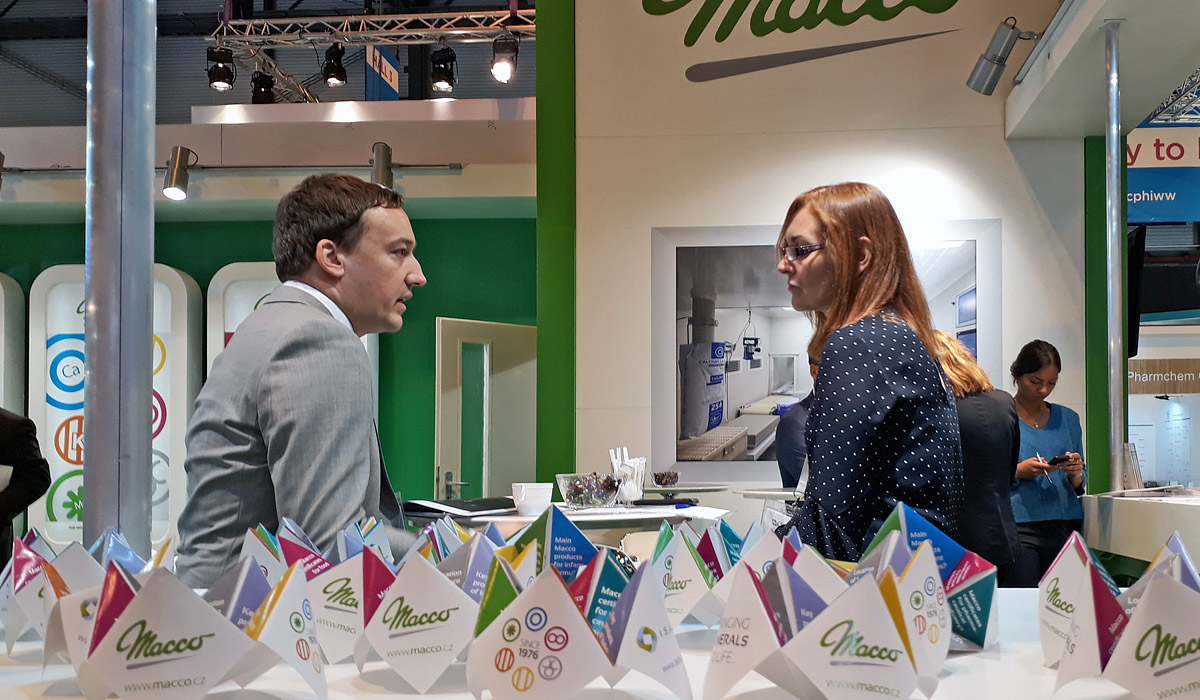 We consider the CPhI in Madrid very succesfull, full of experience and we're already looking forward to the CPhI 2019 which will take place in Frankfurt.